Easing the Financial Burden for Restaurant City's Buyers with Credit Key
Restaurant City knows that most small, growing dining establishments aren't always flush with cash. They also know that — for a number of reasons — the traditional business loan or credit card just isn't an option for many of the small businesses they serve on a daily basis.
With all this in mind, the team started looking for a flexible financing solution that would both simplify and streamline their sales process. Upon introducing Credit Key's services, Restaurant City immediately began seeing more engagement from their customers — and experienced a huge spike in order values from those who took advantage of the new financing option.
About Restaurant City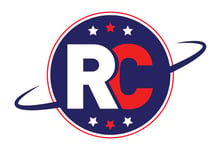 For over 100 years, Restaurant City has supported the Foodservice industry by providing equipment and supplies at great price, when restaurants need them.
The business started in 1920 as the Warehouse Store Fixture Company, offering custom cabinetry and fabrication services in Waterbury, CT, and has since evolved into a top dealer of Foodservice Equipment& Supplies in the US. The company's largest showroom and headquarters is known today as Restaurant City Warehouse and still firmly planted in Waterbury, servicing restaurants & hospitality businesses across the Tri-State area. Restaurant City currently operates four brick-and-mortar locations dotting the East Coast, along with an online retail store.
As reported in this year's Industry Giants list published by FES Magazine, Restaurant City is the 38th largest dealer in the country in 2021, with annual sales of $24M.
Traditional Funding Options No Longer Cut it for Restaurant City's Customers
Busy (ALL!) Restaurateurs simply can't afford to sit around waiting for loan applications to be processed, approved, and delivered.
Even in best-case scenarios, the typical three- to five-day wait can often cause major stoppages for small, bustling eateries. When emergency strikes and equipment breaks, these delays can be downright deadly for a small, growing restaurant business.
In the recent, somewhat unpredictable credit market, easy financing options were few and far between. Restaurant City was challenged to find a way to cater to their customers' pressing needs. To be sure, the absence of a streamlined credit process/product was restricting not only Restaurant City's opportunities to convert in-store visits to sales - but their customer's businesses as well.
To alleviate these pains for their customers, Restaurant City started looking into some of the more modern and innovative financing solutions on the market. Unfortunately, some of the options - while a bit more buyer-friendly than the traditional methods — didn't offer much to fix these major issues for their customers.
We began partnering with other equipment finance companies, but they weren't always getting to our customers quickly enough to eliminate the financial bottlenecks and time constraints they faced.

- Jay Silverman — Controller, Restaurant City
Credit Key Offers a Buyer-Friendly Financing Solution to Restaurant City's Customers
Practical, Affordable Terms
With Credit Key, Restaurant City can offer financing terms that their customers can afford — and that don't lock them into impractically long agreements and complex payment structures.
Credit Key has also allowed Restaurant City to provide more flexible and personalized payment options to their customers. In contrast to the strict schedules set by banks and other larger lenders, Credit Key offers repayment terms from 30 days to 12 months in length — with no penalties for early payments. What's more, Restaurant City's customers can pay off their purchases as they wish within the repayment — not according to a schedule set by the lender.
This has put more control and buying power in the hands of Restaurant City's customers — which has led to some massive sales opportunities for the company.
A Quick and Easy Approval Process — and Much More
Credit Key has helped Restaurant City minimize the friction experienced by both parties during the loan application process.
Firstly, Credit Key's instantaneous approval process ensures customers can make a purchase right when they need to — and will face minimal delay in putting the purchase to good use. This instantaneous process also helps keep Restaurant City cash flow position, with Credit Key immediately delivering payment in-full once a purchase has been confirmed.
What's more, Restaurant City's sales team now uses Credit Key's capabilities to supercharge in-person sales engagements. Either before or at the Point of Sale, buyers can use their phones to quickly log in and apply for credit via Credit Key — and can then continue on with the purchase in front of them. This means more time actually engaging with the sales team — and less time dealing with the menial parts of the application process.
Credit Key has been a very valuable tool to have at our disposal here at Restaurant City. My customers are able to apply and get approved almost immediately which allows them to get the product they need faster. Their ability to buy now and pay later enables them to get exactly what they want without having to pay the full price up front.

- Taylor Lackey, Equipment Sales Specialist
A Marketing Boost to Boot
After setting up Credit Key within their system, Restaurant City's next task was to make their customers aware of Credit Key as a financing option.
Thankfully, Credit Key provided the team with a selection of marketing materials to promote the new service. These materials included:
Large banners and window signage
Standalone kiosks
Countertop postcards and "standees"
The mere visibility of these assets have led to increased awareness of and interest in Credit Key throughout Restaurant City's customer base.
The real value of these assets is in their interactivity: Credit Key's postcards include a QR code, which instantly brings buyers to the application process via their mobile browser. This makes the process even easier for both the customer and the salesperson — which in turn keeps all sales engagements moving in the right direction effectively and efficiently.
Results and Future Plans for Restaurant City and Credit Key
Soon after implementing Credit Key, Restaurant City noticed a pretty crazy statistic:
While their overall Average Order Value (YTD 2022) hovers around $750, their AOV for customers that use Credit Key is an astounding $4,600. In other words, the typical Credit Key-funded transaction is worth over 600% more than Restaurant City's average transaction.
Additionally, Restaurant City recently discovered that the majority of customers that apply for credit via Credit Key end up making a purchase: Their conversion rate for Credit Key-financed businesses is roughly 70%.
Restaurant City certainly plans to continue using Credit Key's services for the foreseeable future. As mentioned this starts by expanding use of Credit Key to a third (and, eventually, fourth) location — and strengthening their promotional strategies to keep Credit Key top-of-mind for both their in-person and online customers at all times.
---
For the better half of a decade, Matthew has been submerged in the B2B Payments and Accounts Receivable as a Service space. As the Marketing Director of Credit Key, Matthew has an in-depth knowledge of sales and demand generation growth strategies.
View All Articles
Topics from this blog: Featured Case Studies