Tis the season for your business customers to shop jolly.
As your company cha-chings in Q4 B2B sales, make sure you're not haunted by the Ghosts of eCommerce Past or Present—or miss the opportunity of eCommerce Future.
Here's an overview of what was, is and can be in B2B eCommerce. And how embracing the future can lead to growth that even Scrooge would celebrate.
The Ghost of eCommerce Past

Old school B2B eCommerce? Bah humbug! The miserly technological capabilities of the past led to major friction in the online sales process.
Here's a look at the spirit of eCommerce Past (all the way from 2002):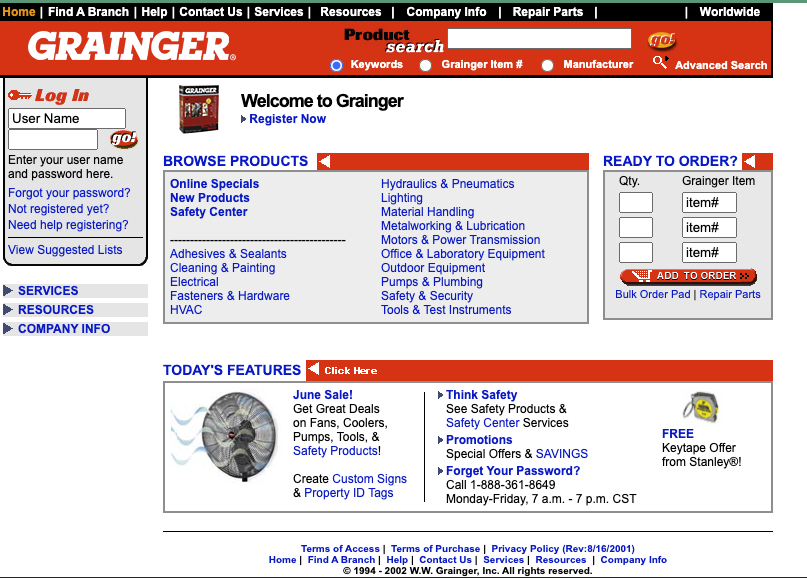 The problems:
Inability for customers to visualize products
Offline quote generation
Limited purchasing capability
Account needed prior to purchase
The bottom line:
The specter of cumbersome, limited platforms curtailed sales and stifled customer acquisition, a scary proposition for businesses looking to thrive—or simply stay alive.


The Ghost of eCommerce Present
Sure, the spirit of modern eCommerce seems merry and bright. But beneath the surface, potential-syphoning trouble is brewing.
Some stumbling blocks:
B2B manual payment: Offline account approvals take a week or longer, enough time for business customers to lose interest or shop elsewhere.
Exhibit A: PDF credit application that takes the buyer out of the sales process (2020):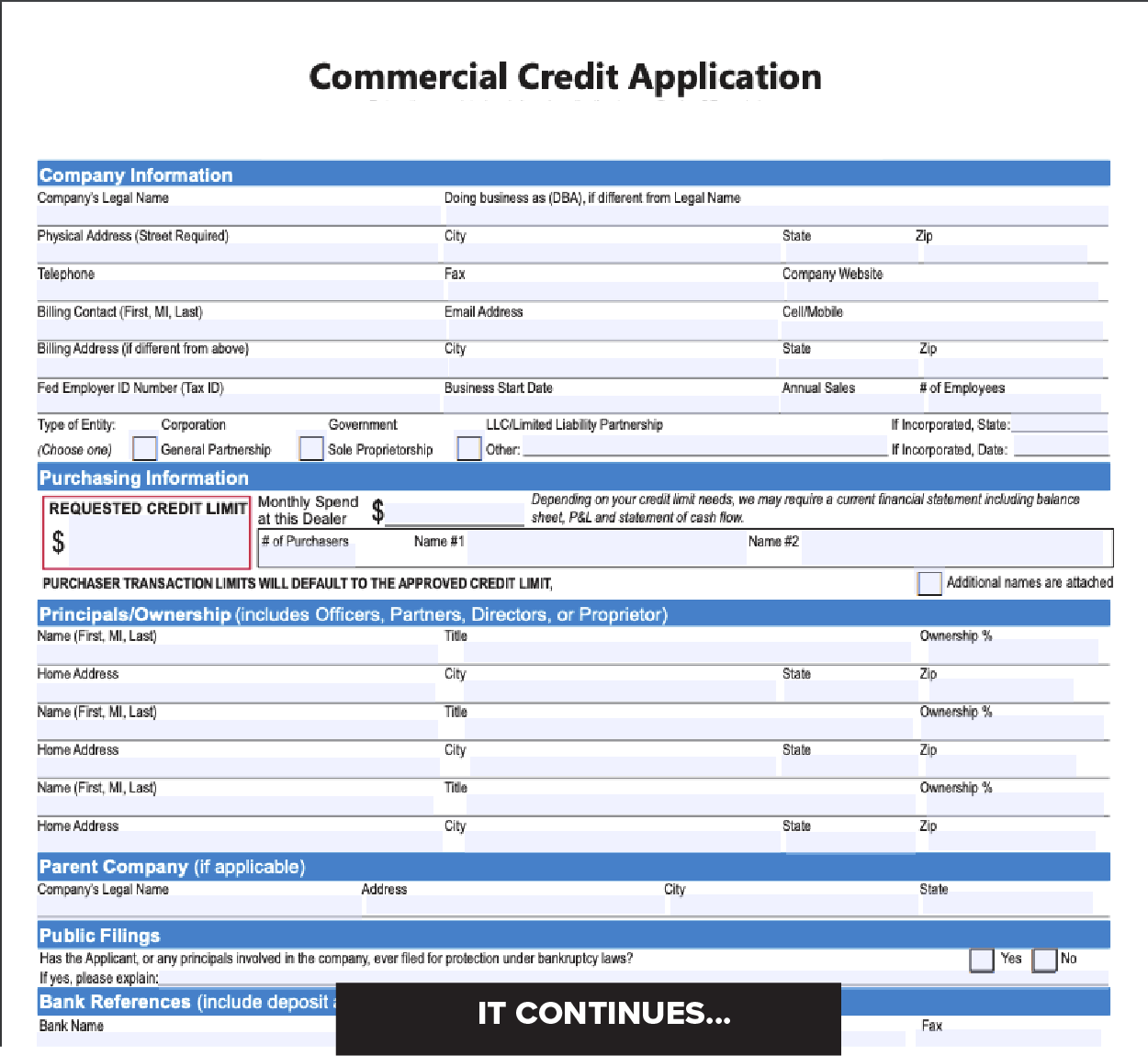 COVID-created complications: Decreased in-person interactions mean increased online acquisition —and fierce competition. Online behemoths (hello, Amazon!) are boosting marketing spend and capabilities to snag business customers searching for new vendors and easier, more attractive ways to pay.
The bottom line: Today's eCommerce sites are plagued by a lack of streamlining and the threat of increased competition.
The Ghost of eCommerce Future

Welcome to the spirit of possibility. Welcome to the future of eCommerce.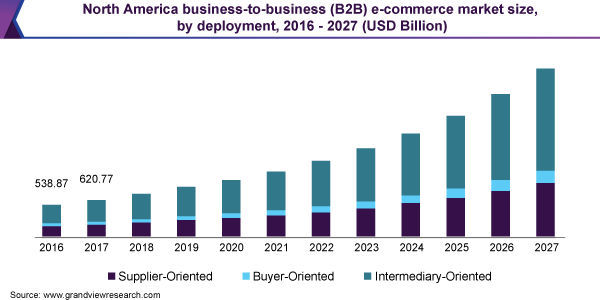 By modeling B2B eCommerce sites after their B2C brethren, you can predict what will change and where B2B will be in the days (and months and years) to come.
Some concepts that were available in B2C eCommerce far before B2B are now required functionalities:
Fast checkout
Fast shipping
Social Proof
Easy payment terms
The last on the list may also be the best—and the most powerful.
B2C pay later options like Affirm, Klarna and Sezzle offer customers easy credit for increased buying power.
Credit Key takes this to the next stage with instant credit for business customers.
With Credit Key, B2B customers create higher average order values, buy more frequently and come back more often to buy again.
‍
In fact, businesses that used Credit Key witnessed an increase of 371% in sales over business buyers who used credit cards.
It's a happily ever after for businesses and their B2B customers.
Ditch the Ghosts of eCommerce Past and Present, and choose a future where eCommerce equals endless possibilities. Write the next chapter in your success story with Credit Key.